I'm selling this due to fund a road legal bike. I might do a trade if someone offers me a road legal bike.
Bike: 08 Model CRF50F
Condition: Basically Brand new, just ran in.
Price: $2000 negotiable or trades possibly
Location: Adelaide SA
MODS:
Sano +1 Extended Fork legs, springs and bushes ($270)
Fast 50's X Shock ($220)
S&M Bars ($100)
50 Caliber Tripple clamp ($120)
AHP Over The Top Brake Pedal ($120)
Red Baron Brake Perch ($25)
Red Baron Killswitch ($25)
Extended Gear Shifter ($20)
UNI Filter ($30)
NGK Plug ($5)
Death Grips ($20)
It comes with a spare Brake cable and I might be getting new shrouds and mudguards etc soon. I also have the spare fork legs and bushes. If you buy it I'll also chuck in the stand.

This bike has had 6 tanks through it. I have changed the oil and adjusted the valves and it all runs perfectly.

There is absolutely nothing wrong with the bike. I got it in Noverber 2007 and I have mainly been doing wheelies on it. I have taken it to a friends farm once and I took it to a MX track once. I have only done tiny jumps on it, litterally a metre long in my backyard and thats it. The frame and swingarm are in perfect condition.
You're basically buying a brand new bike, just ran in with a lot of aftermarket parts to suit bigger riders. I still have both keys and the manual.
Here's some pics.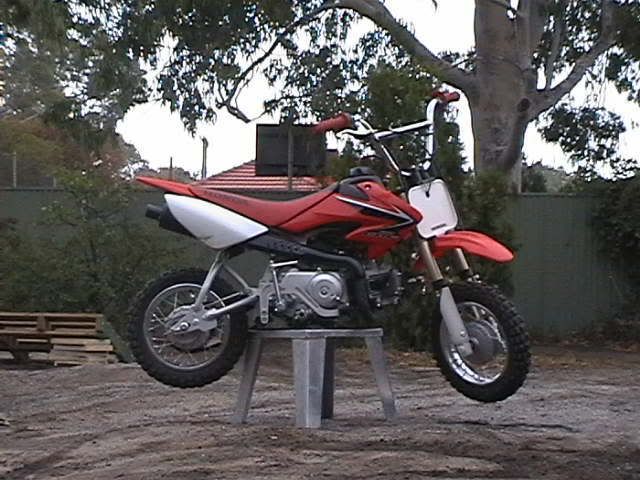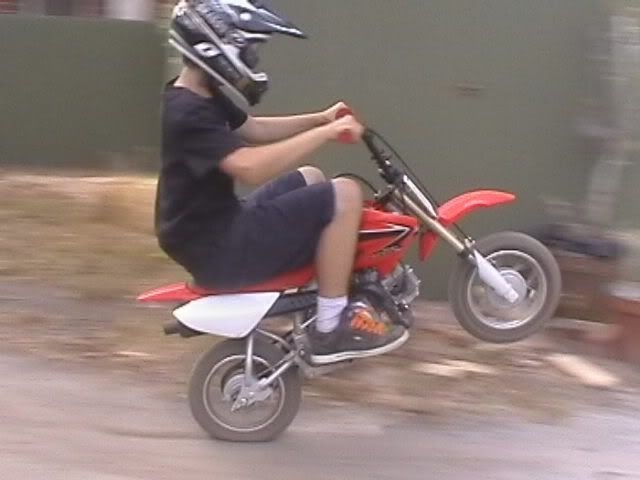 Inspection and test rides are available.
please post here if you are interested, and add my MSN or email me.
sidney2136@hotmail.com